Modeling Camp partners with the following hotels to bring our campers and their families discounted room rates while they are attending camp. Please call the hotels directly on the numbers listed below to make your reservation. To ensure that you get the group rate please remember to state that you are with the 'Modeling Camp' group. We recommend making your reservation as early as possible as group rates are not always available as we get closer to the date and most hotels have a cut off date to make your reservation by. If you need any assistance in making your reservation or if you have any questions, please feel free to call our office toll free on 888-757-5575 and we would be happy to help.

NYC Camp Location
MARRIOTT MARQUIS HOTEL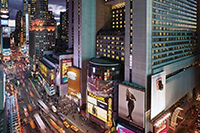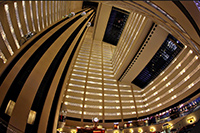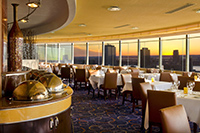 The Marriott Marquis Hotel is the home of Modeling Camp NYC! It is located in the heart of Times Square in NYC! This amazing hotel boasts some of the largest guest rooms in NYC, amid the hustle and bustle of famed Broadway and is the fifth tallest hotel in the city! Nestled in the heart of Times Square, this luxury hotel offers it's own in-house Broadway theatre and it's signature rooftop, revolving restaurant, 'The View'. Enjoy the convenience of taking the famed, bubble glass elevator to camp each day and soak up the lavish accommodations after camp each day!
Marriott Marquis Hotel
1535 Broadway
New York, NY 10036
Tel: (877) 303-0104

Modeling Camp Group Rate:
July 10th-13th session: $312++ plus free internet
July 31st- August 3rd session: $349++ plus free internet
Remember to request the MODELING CAMP group rate when you make your reservation.

Marriott Website

Atlanta Camp Location
Embassy Suites Hotel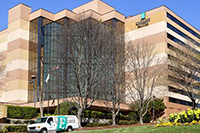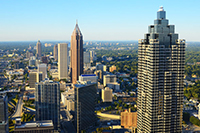 The Embassy Suites Hotel is located in the Perimeter center area of Atlanta. Local attractions include the Kind Center, the Perimeter Mall, the Georgia Aquarium and more! A full breakfast and early evening snack hour are included in the room rate.

Embassy Suites Hotel
1030 Crown Pointe Pkwy
Atlanta, GA 30338
(770)394-5454
Modeling Camp group rate $169 USD

Dallas Camp Location
Doubletree Galleria Hotel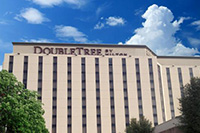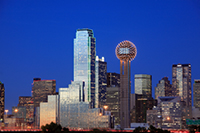 Located just blocks away from the fashionable Galleria Mall and Brookhaven Country Club, the DoubleTree by Hilton Hotel Dallas is just a short distance away from shopping, restaurants and popular Dallas attractions.

Doubletree by Hilton
4099 Valley View Lane
Dallas, TX
(972) 419-7607
Modeling Camp group rate: $119 USD


LOS ANGELES CAMP LOCATION
Hilton Universal City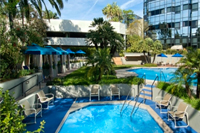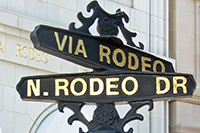 This hotel has an amazing location! Located just steps away from Universal Studios, this location offers campers and their families a luxury hotel in the center of all the action! Take a plunge in the tropical swimming pool, stroll across the street after camp and enjoy Universal Studios and experience all that Los Angeles has to offer right on your doorstep!

Hilton Universal City
555 Universal Hollywood Dr
Universal City, CA 91608 US
(818)506-2500
Modeling Camp group rate: $229.00 USD. Last day to book by is 6/15/2018.


MIAMI CAMP LOCATION
Doubletree Ocean Point Resort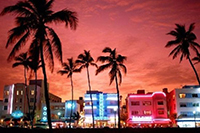 The Doubletree Ocean Point Resort is perfectly located on a wide stretch of Miami Beach, offering direct access to the Atlantic Ocean. Miami's shops, restaurants and attractions are nearby, and several restaurants and malls are within walking distance. All guest rooms and suites boast partial or full ocean views with home comforts, including mini-refrigerators and microwaves in Standard Studios and full kitchens in all suites .

Doubletree Ocean Point Resort
17375 Collins Ave.
North Miami Beach, FL 33160
(786) 528-2500
Modeling Camp group rate: $219 USD


SAN FRANCISCO CAMP LOCATION
Holiday Inn Fisherman's Wharf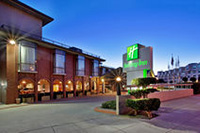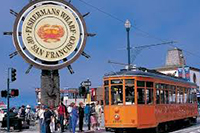 Come and relax in the comfort of the freshness and friendliness of the Holiday Inn – right in the heart of Fisherman's Wharf! The Holiday Inn is just steps away from San Francisco's most iconic attractions, such as Fisherman's Wharf, Alcatraz, Pier 39, Golden Gate Bridge cruises, North Beach, Ghirardelli Square, and San Francisco's world famous Cable Car lines and quick access to Union Square, Moscone Center, Chinatown and the AT&T Park.

Holiday Inn Fisherman's Wharf
1300 Columbus Ave.
San Francisco, CA
(415) 771-9000
Modeling Camp group rate: $249 USD


WASHINGTON DC CAMP LOCATION
Courtyard by Marriott Hotel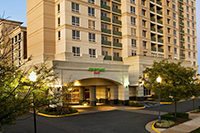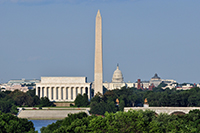 When visiting the Nation's Capital, experience unmatched convenience and comfort at the Courtyard Marriott Hotel in Tysons Corner. The conveniently located Northern Virginia hotel is the closest hotel to new the Silver Line Metro Station and is adjacent to Tysons Corner Center, Tysons Galleria, and close to the Capital Beltway, Dulles Toll Road and area corporations. Spacious, newly renovated accommodations include high-speed Internet and luxurious bedding, surrounded by contemporary decor.

Courtyard by Marriott Hotel
1960-A Chain Bridge Road
McLean, VA 22102
(703) 790-0207
Modeling Camp group rate: $209-$229 USD