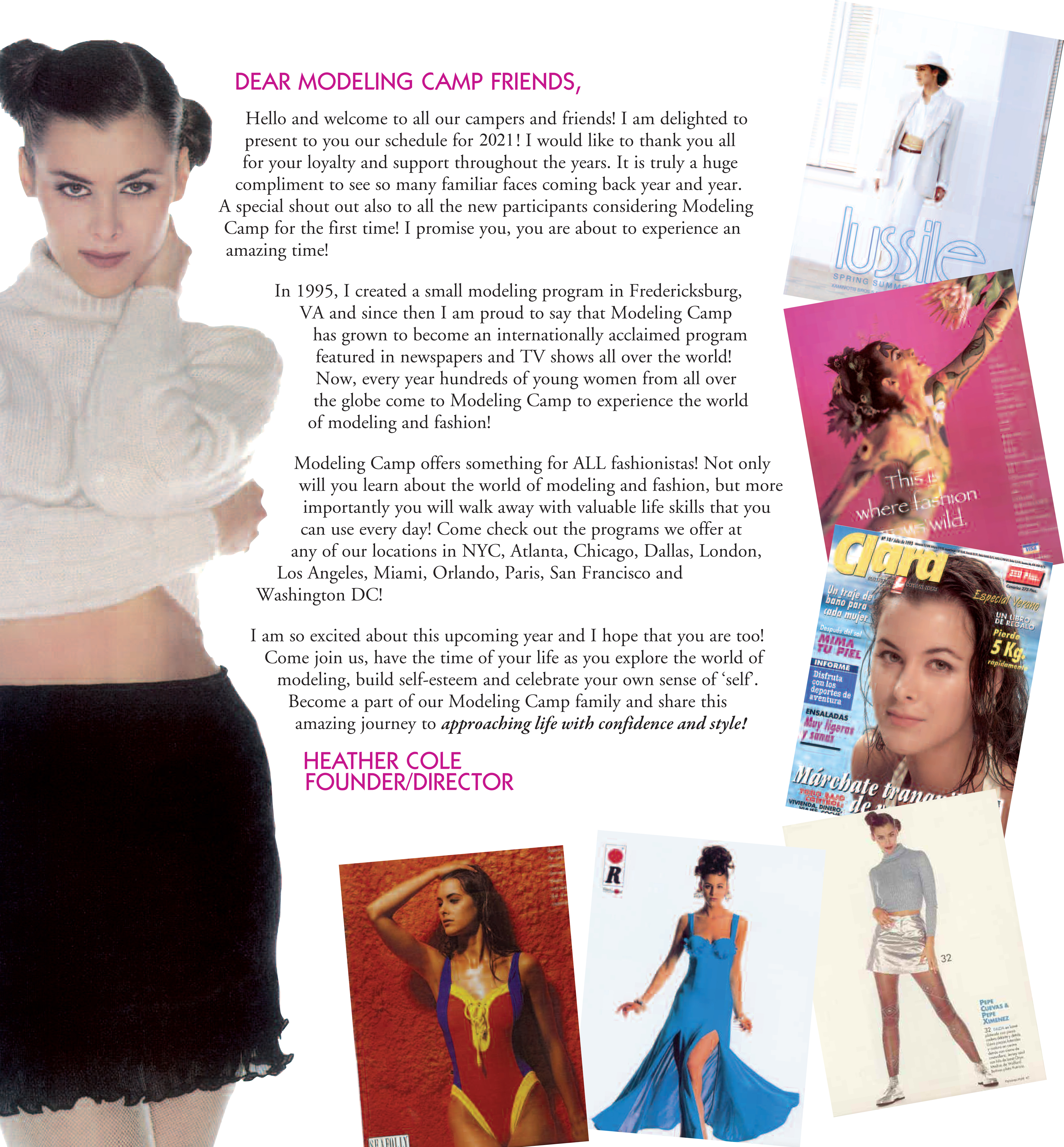 ABOUT THE FOUNDER
Heather Cole is founder and owner of Modeling Camp. Originally from England, Heather moved to the US when she was 18 years old. She started her modeling career in New York in 1989 and went on to model internationally for eight years, appearing in magazines such as Vogue, Marie Claire and Elle. In 1995, she opened The Model Source, a modeling scouting agency.
The following year, Heather started 'Modeling Camp' – a 'boot camp' style program instructing girls in modeling and fashion. Since then, the camp has grown to include locations in NYC, Chicago, Dallas, Los Angeles, Miami, Virginia and Toronto. Currently, over 600 young women each year come to Modeling Camp to experience the world of modeling and fashion. Over the last seventeen years she has presented her programs to over 6000 young ladies from all over the world.
In 2005, Heather became certified as a children's etiquette consultant, trained by The Protocol School of Washington®, under the instruction of the renowned etiquette expert, Dorothea Johnson. Heather now incorporates this well known curriculum in to her personal development programs, helping girls develop leadership skills that will last them a lifetime.
Heather created Modeling Camp to help empower young women with the confidence and poise that they will need to succeed in life. Her goal is for all girls to realize their inner beauty and to leave the programs with a stronger sense of self-esteem. Heather wants girls of all ages to pursue their dreams with confidence and style!